Sister Sledge Official Blog
Welcome to our official Sister Sledge blog, where we invite you to connect with us on a deeper level. We'll be sharing our thoughts, prayers and important news on this forum. Our brand is built around family and we see you our fans as FAM so please feel free to comment and commune with us!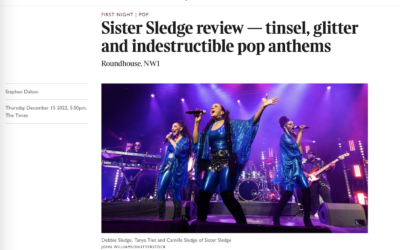 Sister Sledge were blessed to perform at London's iconic Roundhouse this month. Supported by the fabulous DJ's/producers Horse Meat Disco, the group took to the stage and performed many of their classic hits, as well as a special A Capella rendition of Silent Night...
read more